Entdecken Sie, was
Sie lernen können.
Mit Videokursen für Beruf, Studium und Freizeit.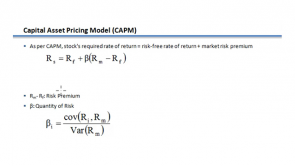 Foundation of Risk Management
Von Edu Pristine
Learn the Basics of Risk Management
Foundations of Risk Management for the Financial Risk Manager-I (FRM-I) Exam
With an emphasis of 20% in the FRM-I exam, this modules are discussing risks in the Financial Management System. The module covers important concepts such as CAPM, enterprise risks, financial disasters and case studies.
The code of conduct, which needs to be followed by a FRM candidate and members of the Global Association of Risk Professionals (GARP), is discussed as well.
This course includes:
Capital Asset Pricing Models
Classification of Risks
Enterprise Risk Management
Building a Management Risk System
and many more
---
Details
Enthaltene Vorträge: 9
Laufzeit: 3:38 h
Enthaltene Quizfragen: 35
Enthaltene Lernmaterialien: 17
---
---
Dozenten des Kurses Foundation of Risk Management
---