Entdecken Sie, was
Sie lernen können.
Mit Videokursen für Beruf, Studium und Freizeit.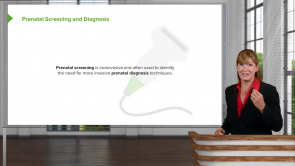 General Concepts (MBBS India)
Von Jessica Reuter, Raywat Deonandan, PhD, Georgina Cornwall, PhD u.a.
Community medicine is the branch of medicine that focuses on the application of community-based interventions, usually via governmental and non-governmental institutions and organizations, to improve the overall health of the community. In this course, the student will be given a walk through introductory concepts encountered in community medicine. For optimal comprehension, the student should be familiarized with the core knowledge, skills and gold standard of care in the major medical specialties.
---
Details
Enthaltene Vorträge: 19
Laufzeit: 2:09 h
Enthaltene Quizfragen: 78
Enthaltene Lernmaterialien: 18
---
Diese Kurse könnten Sie interessieren
Dozenten des Kurses General Concepts (MBBS India)
---