Entdecken Sie, was
Sie lernen können.
Mit Videokursen für Beruf, Studium und Freizeit.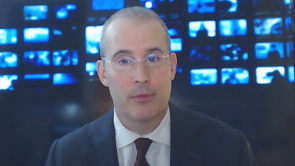 PowerPoint Presentations in Public Speaking (EN)
Von TJ Walker
Improve your PowerPoint presentation skills right now! In this online course by TJ Walker you will get to know:
How to retain the effectiveness of PowerPoint presentations.
How to visualize your ideas in a more memorable way.
How to handle animations, effects and builds.
How to NOT bore your audience.
---
Details
Enthaltene Vorträge: 14
Laufzeit: 0:19 h
---
Dozenten des Kurses PowerPoint Presentations in Public Speaking (EN)
---