Entdecken Sie, was
Sie lernen können.
Mit Videokursen für Beruf, Studium und Freizeit.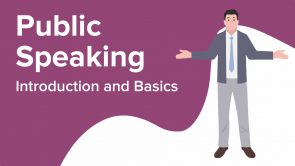 Public Speaking: Introduction and Basics (EN)
Von TJ Walker
In this course TJ Walker – a 30 year veteran of the public speaking training industry – will teach you bringing your presentation alive with stories as well as using PowerPoint and other visuals. You will also learn how to rehearse your presentation and how to constantly improve your skills.
---
Details
Enthaltene Vorträge: 7
Laufzeit: 1:37 h
---
Dozenten des Kurses Public Speaking: Introduction and Basics (EN)
---