Discover what you can learn.
With video courses for work, study and leisure.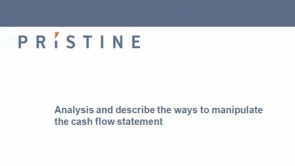 Financial Reporting and Analysis
By Edu Pristine
Financial Reporting Analysis for the Chartered Financial Analyst Level-I Exam
This online course represents the most important module of the CFA Level-I Exam carrying a weight of 20%, the highest weightage of all ten modules in the CFA Level-I Exam. You will be tested with a total of 48 questions for this module.
---
Details
Included lectures: 19
Duration: 14:26 h
Available documents: 20
---
These courses may be of interest to you
---
Authors of course Financial Reporting and Analysis
---