Discover what you can learn.
With video courses for work, study and leisure.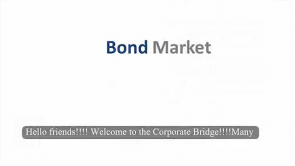 Bond Market
By eduCBA Global Online Training Experts
Learn about the basics of Bond Markets, its features and types of Bonds
Investment industry workers such as managers, bankers as well as operations and support staff in the Bond Market benefit from this online training. It will enable you to understand Bond Markets, its features, various types and to use Excel for Bond mathematics. Ms. S. Jesal, a Research Analyst and instructor of this course follows a very practical approach in this training. Upon completion of this course you will also be able to identify bond specific risk and devise credit rating to disarm credit risk.
---
Details
Included lectures: 3
Duration: 1:00 h
Available documents: 3
---
---
Authors of course Bond Market
---