Discover what you can learn.
With video courses for work, study and leisure.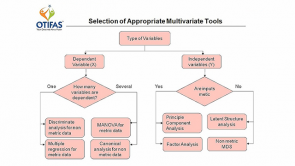 Six Sigma Black Belt Training
By OTIFAS PVT LTD
Six Sigma is the most sought after business excellence strategies. Demand for greenbelt professionals is tremendous in global market. This video course is aimed for those who are already completed
green belt training
, and wish to enhance their analyzing skills in advanced six sigma tools. A Six Sigma black belt heads cumbersome projects and acts as coach/mentor and statistical analyst as well during project realization, this course provides the required knowledge and skills that are sought by a black belt aspirant. Key learning Objectives are to make you: understand, apply, analyze, evaluate, and create techniques such as Multivariate tools, logistic regression, hypothesis testing, Design of Experiments.
---
Details
Included lectures: 3
Duration: 1:36 h
Included quiz questions: 40
Available documents: 4
---
---
Authors of course Six Sigma Black Belt Training
---