Discover what you can learn.
With video courses for work, study and leisure.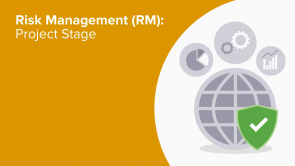 Risk Management (RM): Project Stage
By Simone Hoferer
This course is part of the course package
Risk Management in international Projects
Project stage - Successfully managing unexpected events in ongoing projects
In this part we will check for critical factors for success such as personal attitude, creative problemsolving and being pro-active. Preparation, attention and good communcation skills are besides the professional and technical competence an important key.
---
Details
Included lectures: 11
Duration: 7:09 h
Included quiz questions: 70
Available documents: 12
---
These courses may be of interest to you
Authors of course Risk Management (RM): Project Stage
---