Discover what you can learn.
With video courses for work, study and leisure.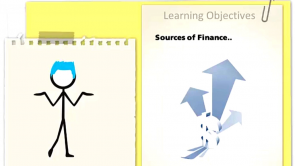 Project Finance Modeling for Beginners
By eduCBA Global Online Training Experts
Learn Project Finance Modeling from scratch.
This video-based online course is directed at finance professionals and -executives, managers and students. In this course you will learn everything you need to succeed in project financing: Learn how to build a Project Financing Model from scratch, which is suitable for all industry sectors! You will get an intensive overview over the core principles and practice of project financing.
You will learn about:
Project cost estimation
Feasibility
Means of finance
Risk Analysis and Mitigation
and many more
Test your knowledge with excel templates and 27 quizzes!
---
Details
Included lectures: 6
Duration: 3:19 h
Available documents: 1
---
---
Authors of course Project Finance Modeling for Beginners
---