Discover what you can learn.
With video courses for work, study and leisure.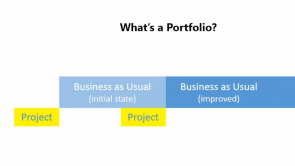 Management of Portfolios
By Management Plaza
Organise your Projects!
If you have multiple projects to organise simultaneously, you should definitely learn to manage your portfolios with this online video course. It's not a bigger scale form of project or programme management
It is a totally different concept compared to other project management systems and focuses on maximizing your benefits by choosing the right projects and programmes. It assigns limited resources in an efficient way which saves you time and money.
Learn about principles, the definition cycle and the optimal delivery of your projects.
---
Details
Included lectures: 6
Duration: 1:14 h
---
---
Authors of course Management of Portfolios
---