Discover what you can learn.
With video courses for work, study and leisure.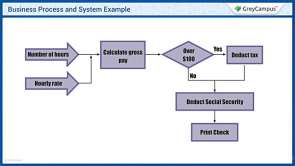 Six Sigma Green Belt - Full Package
By Grey Campus, OTIFAS PVT LTD
Proficient in Six Sigma via online video training
This course package offers extensive knowledge through our online video format in Six Sigma Green Belt. Repeat and consolidate what you've learned through integrated exercise questions and learning files, available for download. The adaptive learning system of Lecturio shows your current learning progress so that you are able to see in which areas there's still room for improvement.
---
Details
Included lectures: 65
Duration: 16:34 h
Included quiz questions: 470
Available documents: 57
---
---
Authors of course Six Sigma Green Belt - Full Package
---