Discover what you can learn.
With video courses for work, study and leisure.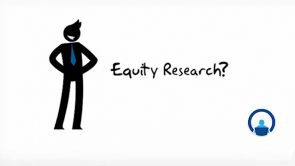 Equity Research
By eduCBA Global Online Training Experts
Practical job training for your career in Investment Banking & Equity Research
This comprehensive online course is addressing people looking for a career in finance, investment- and commercial banking, equity research and management. The job oriented, hands-on practical training program from edu CBA has been prepared by highly qualified professionals, Investment Bankers and Equity Analysts from top Financial firms and Institutions across the globe. This program is the primary training program for on-board analysts across top investment banks and financial institutions!
The course starts with the required Excel functions and all the shortcuts financial analysts use. It continues with Financial Accounting from Industry perspective. It starts from scratch and takes you to an advanced level. The focus of the course is Financial Modeling. We will cover Equity Valuation with Relative Valuation. After completion of this course, you will be in the position to analyze a company from scratch just like an equity analyst from a top financial institution.
---
Details
Included lectures: 36
Duration: 21:50 h
Available documents: 39
---
---
Authors of course Equity Research
---