Discover what you can learn.
With video courses for work, study and leisure.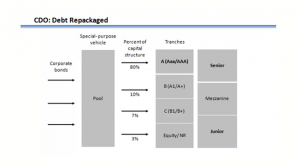 Credit Risk (FRM)
By Edu Pristine
Prepare for your FRM-II Exam!
Credit Risks for the Financial Risk Manager-II Exam
Credit Risk is another important module with an emphasis of 25% of the FRM-II exam discussing potential credit risks and events leading to credit risks.
The module also focusses on:
Evaluating competitors' credit risks
Credit exposure profiles
Collateralization and netting agreements
Credit derivatives and securitization
and many more
---
Details
Included lectures: 17
Duration: 13:45 h
Available documents: 18
---
These courses may be of interest to you
---
Authors of course Credit Risk (FRM)
---