Discover what you can learn.
With video courses for work, study and leisure.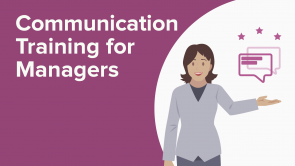 Communication Training for Managers (EN)
By Dan O'Connor
Improve Your Management Style With Better Communication!
This course covers the basics of using Style-Stepping to avoid conflict, build powerful teams, and inspire others with the right benefit language. The customer learns how to shift his or her language to meet that of the person with whom she or he is communicating, facilitating a deeper, speedier connection, leading to a more profound understanding and synergy among all team members, increasing production and decreasing time spent on conflict resolution.
You'll learn how to:
More effectively choose the right people for the job or team based on their natural strengths and weaknesses, and pair the right people with one another to form the most effective team possible.
Apologize, say thank you,and show respect in other peoples' language rather than your own language, which helps stimulate more right-brain activity, and ensure others hear and understand some of the most important messages you will ever send.
Motivate and Inspire people by speaking the right benefit language they will both understand and respond to, while teaching people in their preferred learning style—increasing the likelihood they will both understand and follow instructions.
This course is designed for:
Mid-Management Training
Comprehensive Executive Training
---
Details
Included lectures: 9
Duration: 3:26 h
Included quiz questions: 49
Available documents: 11
---
Authors of course Communication Training for Managers (EN)
---