Discover what you can learn.
With video courses for work, study and leisure.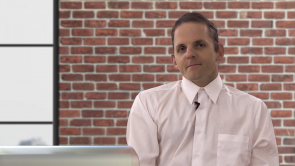 Probability Calculation
By Keith Walker
Learn about probability calculation and find the best solution to any problem
Knowing probability calculation will not only help you pass university exams, but it also comes in handy when facing multiple challenges in everyday life. By applying probability calculation in your decision making, you will be able to find the best solutions for your problems.
This interactive video course will help you understand:
Tree diagrams
Multiplication principle
How to find the mean and median of data sets
How to solve problems involving permutations
And much more!
Additionally, interactive quiz questions will allow you to test your knowledge, assess your learning progress, and find the weak spots that would be wise to work on.
---
Details
Included lectures: 15
Duration: 2:43 h
Included quiz questions: 28
Available documents: 15
---
---
Authors of course Probability Calculation
---