Discover what you can learn.
With video courses for work, study and leisure.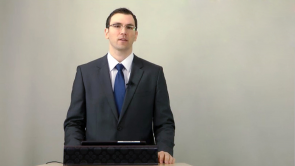 Effective communication through soft skills
By Michael Schmitz
If you want to make a progress in your job, you need more than technical knowhow. Soft skills are highly important when it comes to professional success. Improve your social skills with the effective strategies of experienced author and lecturer Michael Schmitz: loners are out!
In Successful teamwork you will learn how to accomplish more in a team. In the course section International business the essentials of intercultural competence are presented – vital skills when cooperating with international colleagues and business partners.
Aditionally, Michael Schmitz will show you how to design superb presentations. Increase your self-assurance and win over your audience by improving your soft skills.
---
Details
Included lectures: 5
Duration: 3:33 h
Included quiz questions: 37
Available documents: 3
---
---
Authors of course Effective communication through soft skills
---