Discover what you can learn.
With video courses for work, study and leisure.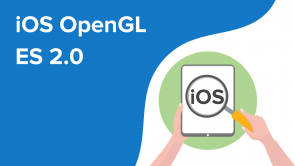 iOS OpenGL ES 2.0
By Eduonix Learning Solutions
This course is going to give you an introduction into OpenGL ES 2.0. It is used for visualizing 2D and 3D data. In addition to that you will have a more detailed look at the shading calculations, OpenGL ES: Shaders as well as learning about Aspect ratio and Translation by looking at OpenGL ES: Aspect ratio correction & simple translation. In order for you to understand the Matrix Transformation in OpenGL you will learn about OpenGL ES: Matrices.
---
Details
Included lectures: 5
Duration: 2:08 h
Available documents: 8
---
These courses may be of interest to you
Authors of course iOS OpenGL ES 2.0
---