Discover what you can learn.
With video courses for work, study and leisure.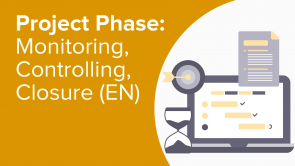 Project Phase: Monitoring, Controlling, Closure (EN)
By 365 Careers
In this course you will learn more about monitoring, controlling and closing your project. You will not only get to know the definition of the monitoring and controlling phase, but also all the essential information about quality control performance, change proposals, the closing of projects and much more!
---
Details
Included lectures: 9
Duration: 0:31 h
Available documents: 1
---
Authors of course Project Phase: Monitoring, Controlling, Closure (EN)
---