Discover what you can learn.
With video courses for work, study and leisure.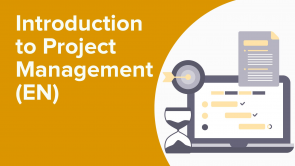 Introduction to Project Management (EN)
By 365 Careers
In this course you'll receive an introduction to project management. It includes a course overview, improtant facts regarding the importance of projects in the business world, definitions, skills and knowledge of a project manager and much more!
---
Details
Included lectures: 7
Duration: 0:34 h
---
Authors of course Introduction to Project Management (EN)
---