Discover what you can learn.
With video courses for work, study and leisure.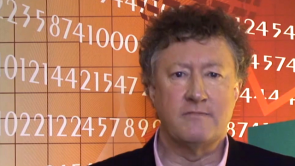 Online Media Training
By Tom Maddocks
Improve your PR Strategy!
Media Online Training is a unique online video course created by former BBC reporter Tom Maddocks, especially geared towards entrepreneurs and the small business community. It aims to help you raise your company's profile by gaining effective press, radio, and TV coverage.
You will discover:
What journalists are looking for in print, radio, TV, and online publications
How to get your message across
What works and doesn't work on radio and TV, illustrated with sample interviews
How to deal with difficult interview questions
*This course is excluded from the use of any discount or free lecture coupons.
---
Details
Included lectures: 7
Duration: 2:17 h
Included quiz questions: 38
Available documents: 7
---
---
Authors of course Online Media Training
---