Discover what you can learn.
With video courses for work, study and leisure.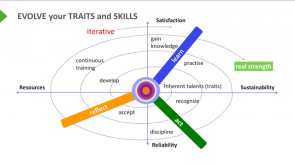 Emotional Competence - Explore your Potential
By Simone Hoferer
In this course you will learn what intercultural competence really is and understand the different layers of emotional intelligence. You can expand your comfort zone, reflect your menatl model and re-program your patterns. Finally you utilize your emotional potential.
---
Details
Included lectures: 6
Duration: 2:06 h
Included quiz questions: 21
Available documents: 5
---
These courses may be of interest to you
---
Authors of course Emotional Competence - Explore your Potential
---