Entdecken Sie, was
Sie lernen können.
Mit Videokursen für Beruf, Studium und Freizeit.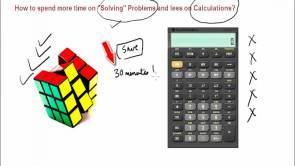 CFA Calculator
Von eduCBA Global Online Training Experts
This online course is especially recommended to CFA participants as it is useful for all three levels of CFA, but can also be informative for everyone interested in working with CFA Calculator. The tutorial includes:
Short introduction on how to set up and use Calculator
Quantitative analysis on Time Value of Money
Calculation of Corporate Finance
Calculation of Depreciation
Calculation of Fixed Income
By conclusion of this efficient course you will have detailed knowledge on all the functions of a CFA Calculator as well as different tips and tricks to simplify the operation.
---
Details
Enthaltene Vorträge: 8
Laufzeit: 2:01 h
---
---
Dozenten des Kurses CFA Calculator
---