Discover what you can learn.
With video courses for work, study and leisure.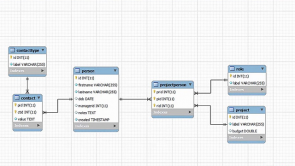 SQL Database for Beginners
By Martin Holzke
Start practising SQL today!
You want become an expert in SQL and start to work with databases? Your experienced instructor Martin Holzke shows you how to achieve your goals in SQL. You'll learn how to structure your database and to manage your SQL database for scalable growth. This video course gives you all the information you need to start working with SQL databases and make use of the database in your applications.
Martin invites you to work along with him as he demonstrates the issues around database management and databases for application development. If you're developing web or mobile apps or games, there is a lot to be learned about this important detail of development. If you are brand new to SQL Database work, this course is perfect for you!
---
Details
Included lectures: 17
Duration: 6:16 h
Available documents: 38
---
---
Authors of course SQL Database for Beginners
---