Discover what you can learn.
With video courses for work, study and leisure.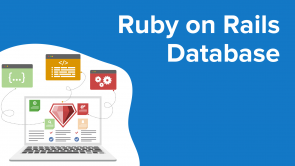 Ruby on Rails Database
By Eduonix Learning Solutions
Learn more about Ruby
This unit is part of the Ruby on Rails course combination. There will be a lot of new concepts for you to understand.

The video-course starts by giving an introduction into database modelling - a very important tool for web solution architects. Furthermore, you will get introduced to the Rail console before working on examples like reading, creating and updating databases. Finally you will learn how to import a database to Heroku.
---
Details
Included lectures: 5
Duration: 1:54 h
Available documents: 3
---
These courses may be of interest to you
Authors of course Ruby on Rails Database
---