Discover what you can learn.
With video courses for work, study and leisure.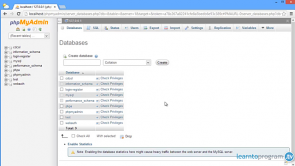 Creating a PHP Login Script
By Alex Bowers
Online Shops, Discussion Boards, Social Media Pages and even Online Games – they all share one thing:
The possibility to login and create an account
. You would like to have this feature for your own web site? Here is the solution! In this video course you will learn everything you need to know in order
to create user logins, secure them and integrate the user login system
.
Your instructor Alex Bowers takes you through the basics of creating a user management system in PHP. You will learn how to
properly set up the database and use encryption
. Upon finishing this course you will even be prepared for dealing with errors and other disturbances.
---
Details
Included lectures: 10
Duration: 2:01 h
Available documents: 9
---
---
Authors of course Creating a PHP Login Script
---