Discover what you can learn.
With video courses for work, study and leisure.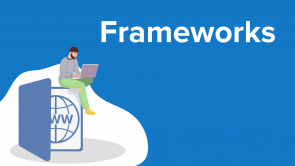 Frameworks
By Eduonix Learning Solutions
Learn how to create your own Web App
The course 'Frameworks' will introduce you to what a Framework & Yii is and how to use them. You will learn how to prepare and create a Web App and how to deal with Yii Tech Websites.
The course will also give you a thorough wrap-up on the whole web development series.
---
Details
Included lectures: 5
Duration: 1:39 h
Included quiz questions: 3
Available documents: 4
---
Authors of course Frameworks
---