Discover what you can learn.
With video courses for work, study and leisure.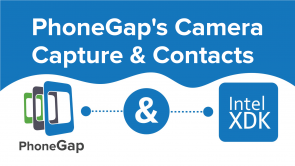 PhoneGap's Camera Capture & Contacts
By Eduonix Learning Solutions
This course video is part of the online course collection
PhoneGap
. In this course you will learn about camera, capture and contacts which are three of the PhoneGap APIs.
The camera API is used to take a picture or use an existing one and incorporate it in our app. With the capture API we can capture images and audio. You will also learn how to add a contact to your device using your app.
---
Details
Included lectures: 4
Duration: 1:13 h
Included quiz questions: 5
Available documents: 4
---
These courses may be of interest to you
Authors of course PhoneGap's Camera Capture & Contacts
---