Discover what you can learn.
With video courses for work, study and leisure.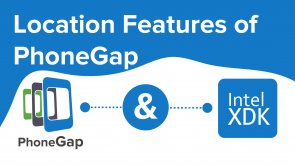 Location-Features for PhoneGap
By Eduonix Learning Solutions
This course video is part of the online course collection
PhoneGap
.
In the course 'Location-Features' you will look at the accelerometer that is mainly used for game development. Futhermore, you will be introduced to GeoLocation which determines a user's location and you will also learn how to paste that on a map using Google Maps API. Towards the end, you will test this on your actual device.
---
Details
Included lectures: 3
Duration: 0:47 h
Included quiz questions: 5
Available documents: 3
---
These courses may be of interest to you
Authors of course Location-Features for PhoneGap
---