Discover what you can learn.
With video courses for work, study and leisure.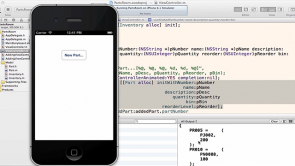 Mastering your iOS Project
By Eduonix Learning Solutions
This course will support you to start your own iOS project. First, you will cope with project specifications and the project design. In a second step, you will have to work with increased complexity by learning about new concepts in app organization and view creation.
Furthermore, the communication with databases by using SQLite will help you to connect, add, delete and retrieve data from the database. The course will also teach you how to integrate video or audio elements into your iOS project. Finally, you will get to know how to work with 2D graphic APIs.


Watch this course and you will be able to complete a whole iOS project and learn from best practice examples!
---
Details
Included lectures: 10
Duration: 6:04 h
Available documents: 9
---
Authors of course Mastering your iOS Project
---