Discover what you can learn.
With video courses for work, study and leisure.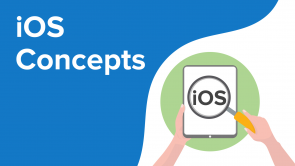 iOS Concepts
By Eduonix Learning Solutions
This course starts off by giving you a broad introduction about the basic concepts of iOS for the iPad. You will look into C Structures, blocks and even simple threading. By the end of this entire series, you will know how to program apps specifically for iPads. Furthermore, you will understand Objective C concepts and handle OpenGL-ES.
---
Details
Included lectures: 4
Duration: 1:10 h
Available documents: 3
---
These courses may be of interest to you
Authors of course iOS Concepts
---