Discover what you can learn.
With video courses for work, study and leisure.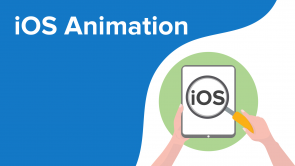 iOS Animation
By Eduonix Learning Solutions
In the course 'Animation' you will learn the fundamentals of Basic View & UIKit Animation, Core Animation and Core Animation Transforms. This is a really important part of the series as it is used to animate the views and other visual elements of your app.
---
Details
Included lectures: 3
Duration: 1:47 h
Available documents: 4
---
These courses may be of interest to you
Authors of course iOS Animation
---