Discover what you can learn.
With video courses for work, study and leisure.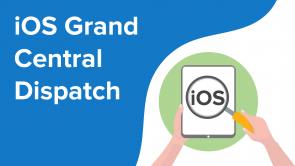 iOS Grand Central Dispatch
By Eduonix Learning Solutions
The course 'Grand Central Dispatch' will give you an overview of Synchronization & NSOperation, of NSOperationQueue and of course of Grand Central Dispatch fundamentals. You will not just learn the theory but also experience demos to make this learning experience even more vivid.
---
Details
Included lectures: 3
Duration: 1:11 h
Available documents: 3
---
These courses may be of interest to you
Authors of course iOS Grand Central Dispatch
---