Discover what you can learn.
With video courses for work, study and leisure.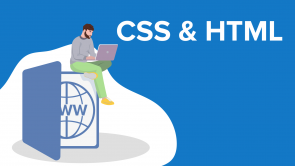 CSS & HTML (EN)
By Eduonix Learning Solutions
Improve your web programming skills with CSS & HTML
The course 'HTML & CSS' will cover all the information you need to start coding and programming.
Fundamentals
, as well as
HTML tools and CSS functions
will be explained and you can directly apply your skills and create your own sample document.
---
Details
Included lectures: 5
Duration: 1:50 h
Included quiz questions: 5
Available documents: 5
---
Authors of course CSS & HTML (EN)
---