Discover what you can learn.
With video courses for work, study and leisure.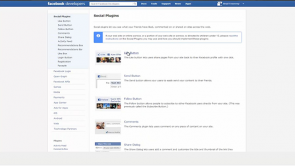 Create your own Facebook App
By Eduonix Learning Solutions
This course will offer you hands-on knowledge about the social network Facebook and provide an overview of the App-Center. Besides getting insights into the environment setup, the course will show you how to find hosting and to create an app.
---
Details
Included lectures: 2
Duration: 0:51 h
Included quiz questions: 7
Available documents: 3
---
---
Authors of course Create your own Facebook App
---