Discover what you can learn.
With video courses for work, study and leisure.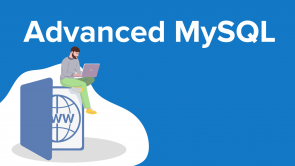 Advanced MySQL
By Eduonix Learning Solutions
Improve your MySQL skills
This video course requires fundamental knowlegde on PHP and MySQL and will provide you with advanced information.
You will understand of how to insert data in MySQL by using HTML formulas. Furthermore, the video will introduce you to object-oriented MySQLi and PHP data objects (PDO). Finally, you will learn how to apply the concepts in practice by studying a real-world project in detail.
---
Details
Included lectures: 5
Duration: 1:47 h
Available documents: 4
---
Authors of course Advanced MySQL
---