Discover what you can learn.
With video courses for work, study and leisure.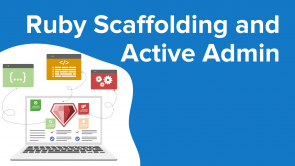 Ruby Scaffolding and Active Admin
By Eduonix Learning Solutions
Even more about Ruby on Rails
This course introduces you to scaffolding and active admin. It is part of the Ruby on Rails online course, which provides you with the full knowledge on Ruby on Rails

You will learn about scaffolding and applying categories to posts as well as how to setup active admin and configure it.
---
Details
Included lectures: 4
Duration: 1:17 h
Available documents: 4
---
These courses may be of interest to you
Authors of course Ruby Scaffolding and Active Admin
---