Discover what you can learn.
With video courses for work, study and leisure.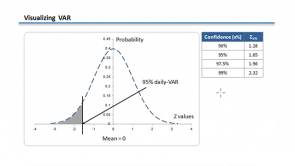 Valuation and Risk Models
By Edu Pristine
Practice for your FRM-I Exam!
Valuation & Risk Models for the Financial Risk Manager-I Exam
This module with an emphasis of 30% of the FRM-I exam is highly important as it is a base for the FRM-II exam. The important concepts Value-at-Risk and its application to various asset classes is discussed along with valuation of options, bond valuation and external and internal ratings.
The module gives also an introduction to Operational Risk, Stress testing & Scenario Analysis.
---
Details
Included lectures: 10
Duration: 4:05 h
Available documents: 14
---
These courses may be of interest to you
---
Authors of course Valuation and Risk Models
---