Discover what you can learn.
With video courses for work, study and leisure.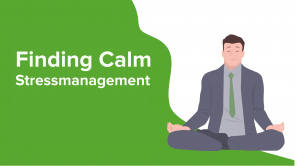 Finding Calm – Stressmanagement (EN)
By Hillary McBride
Finding calm—in a world like this, it is very needed. Different impulses and inputs, stress, and anxiety affect our psyche and bodies in ways that sometimes we don´t even recognize.

Hillary McBride, a licensed therapist, and researcher, will teach you more about where stress and anxiety appear and give you strategies to deal with it.
---
Details
Included lectures: 12
Duration: 2:21 h
Available documents: 1
---
Authors of course Finding Calm – Stressmanagement (EN)
---